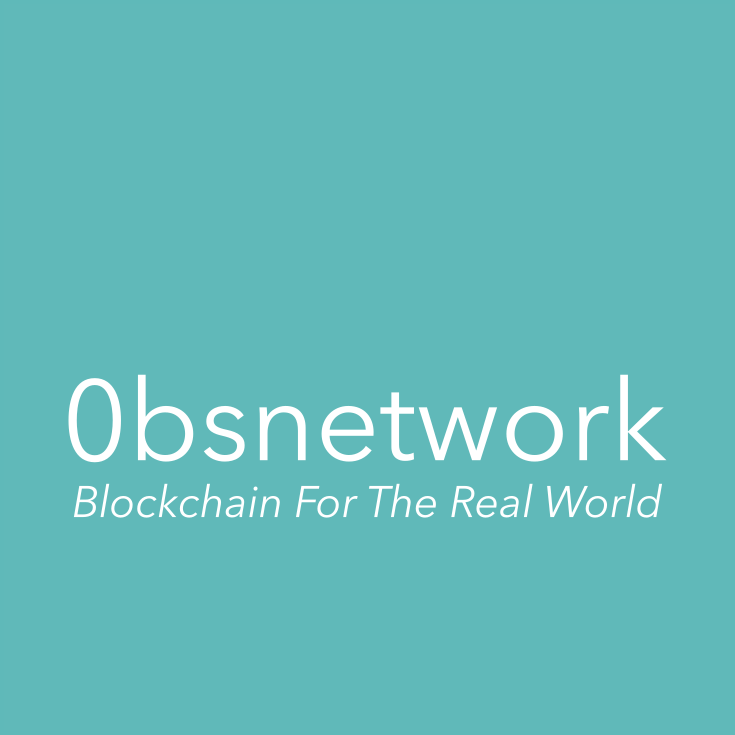 Solutions & Applications.
Together with our partners, we're developing a range of Applications and Solutions, running on top of the 0bsnetwork blockchain platform.
Fleet and Logistics Management. Product Tracking & Product Lifecycle Management. Car Sharing. 
More solutions coming soon.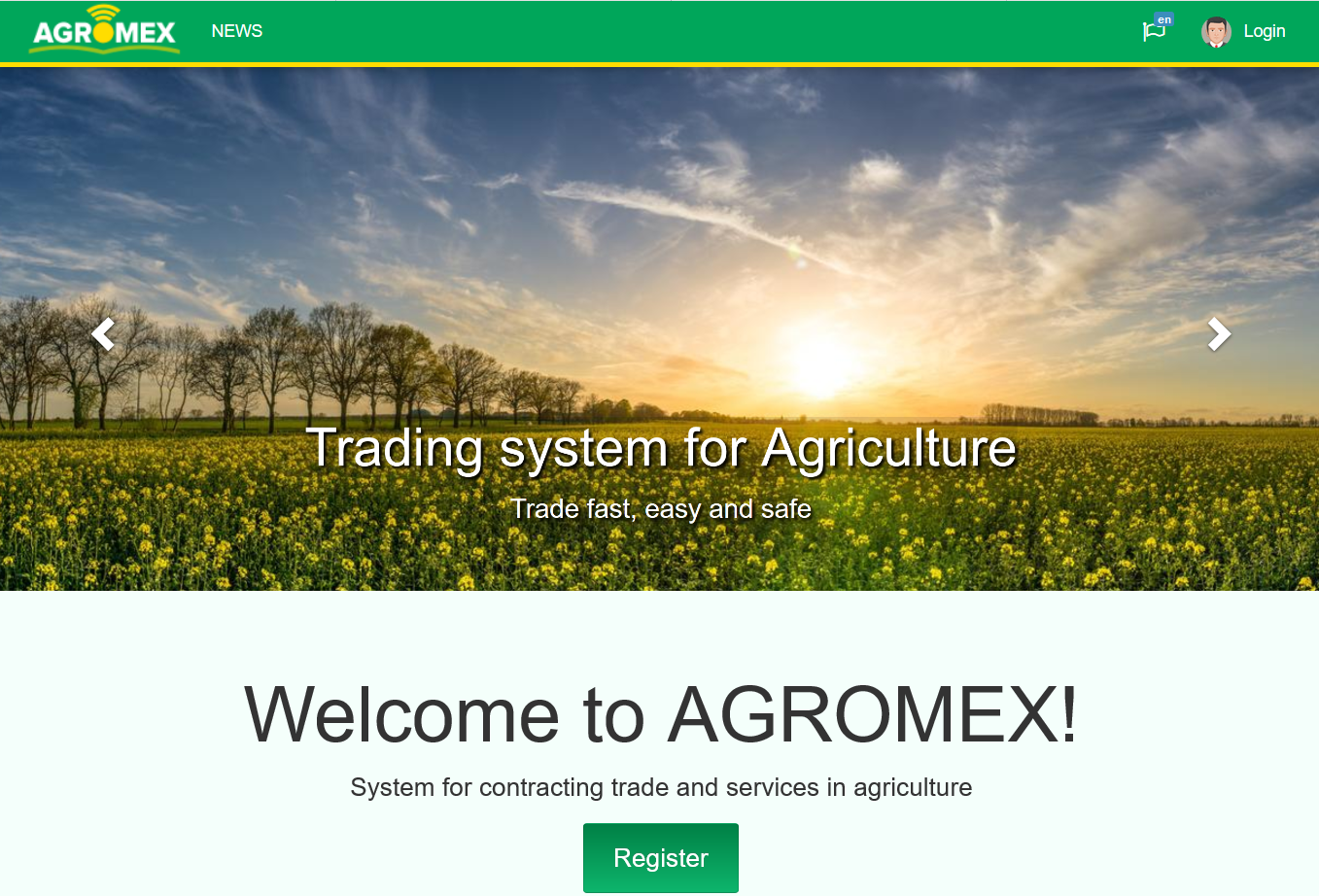 Agromex Commodity Trading
AGROMEX is a fully integrated agricultural commodity trading and support platform with an integrated document creation and management system.
Facilitated by qualified electronic signatures and blockchain-based document authenticity service, Agromex connects producers, buyers, banks and other financial institutions, quality certification companies, warehouse operators, logistics and transport companies.
Based on 0bsnetwork blockchain, Agromex dramatically simplifes, automates and speeds up real world commodity trading with dosens of stakeholders.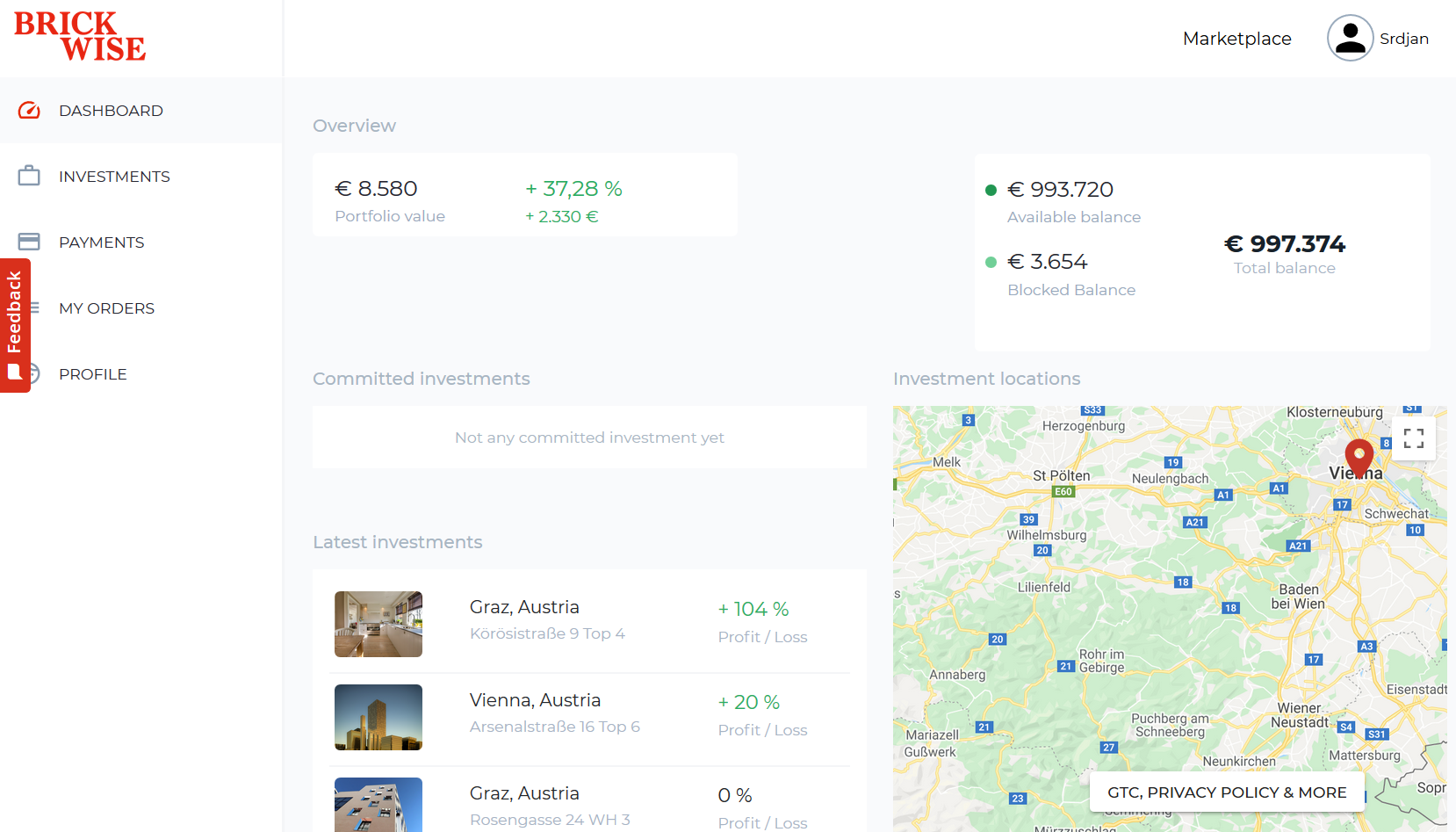 Real Estate Tokenisation
Open up your real estate properties to a wide base (crowd) of investors, or invest any amount, starting already below 1,000 EUR, or any amount you choose. CrowdEstate is a production-ready property tokenisation platform built by Blockstruct GmbH, the same team behind the 0bsnetwork platform, ready to be deployed worldwide as a whitelabel solution.
Properties tokenised using CrowdEstate platform will be represented by 0bsnetwork tokens, enabling easy self-sovereign storage, handling and trade on an upcoming secondary market.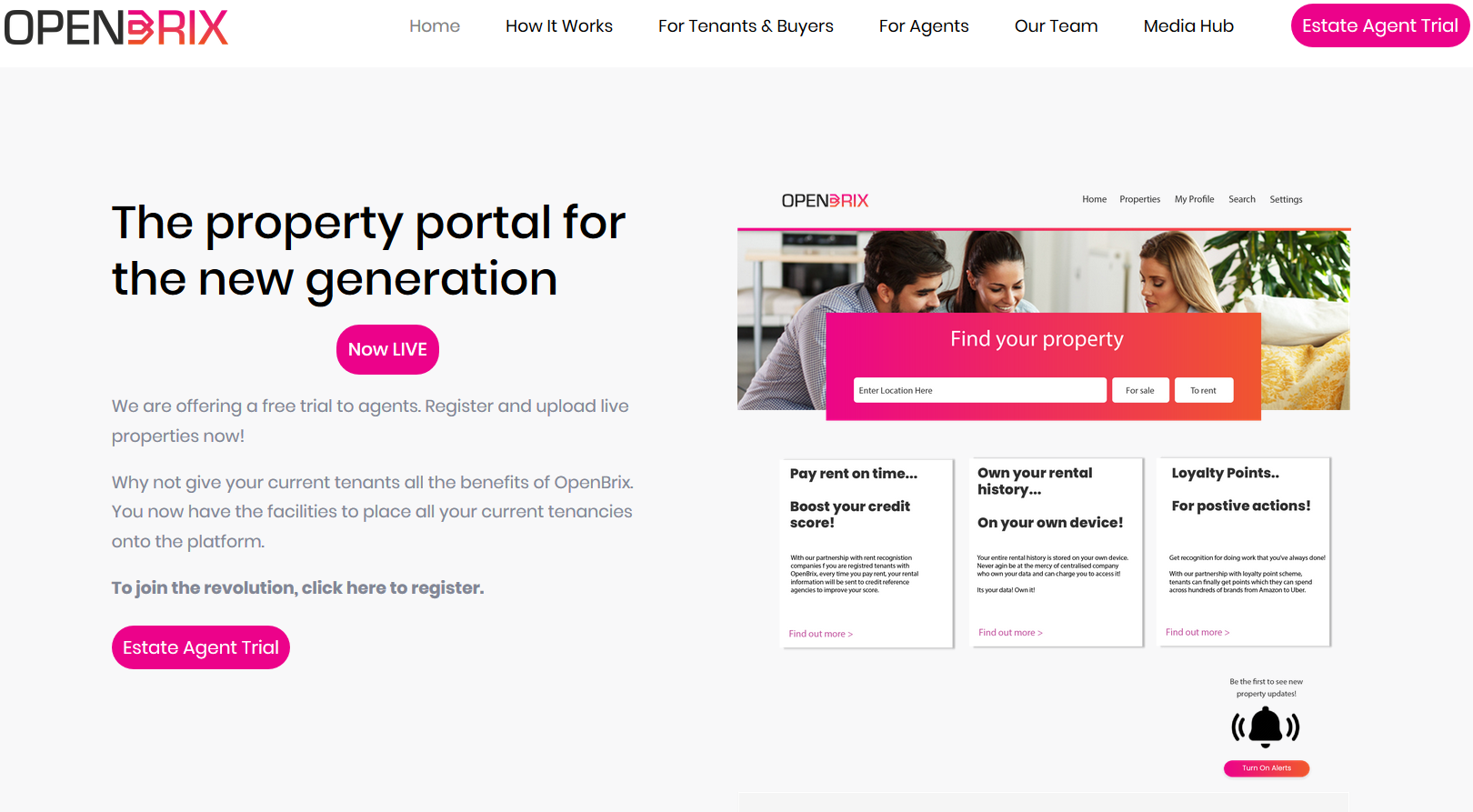 OpenBrix is a property portal of the new generation operating in the UK. Facilitating direct relationships between all stakeholders: property owners, agents, tennants or buyers, third party service providers and in the next version financial institutions, OpenBrix also places control in the hands of its users, by relying on the decentralised nature of 0bsnetwork blockchain platform.
Agents get to propose and vote on platform features and direction, tennants can use their records to improve their credit score and earn loyalty points, as well as keep track of any repairs or services they need.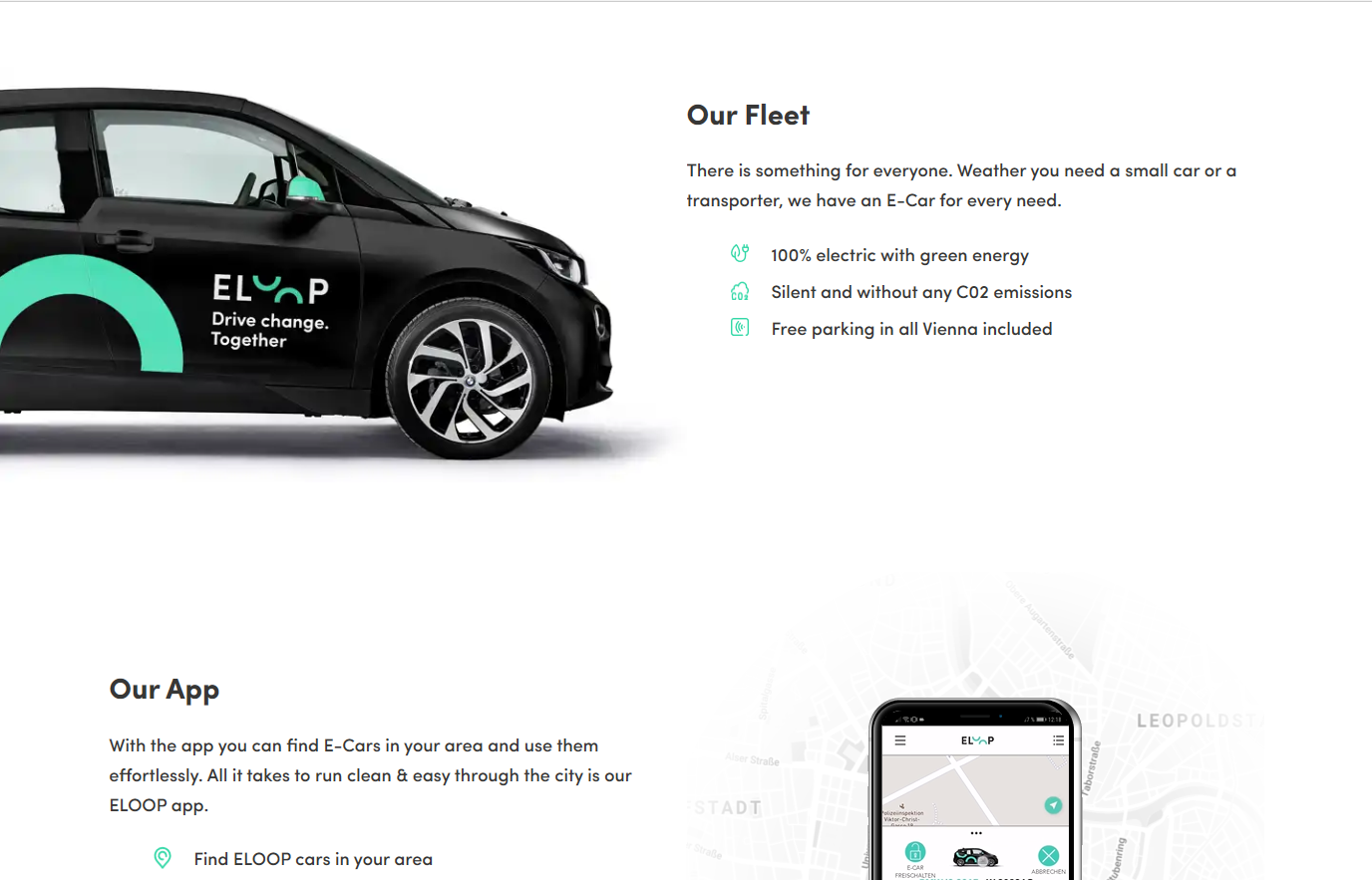 Petrol was yesterday!
Eloop operates a fleet of fully electric vehicles in Vienna, that anyone can use for a couple of minutes, or a couple of days. What's new about Eloop, though, is that anyone can also invest in the vehicle fleet and participate in sharing not only the usage of the vehicles, but also the profit that's generated from the fleet, in proportion to their ownership share.
The vehicles are tokenised using 0bsnetwork token functionality and all operational data of the fleet is recorded on the blockchain, directly from the GPS and other IoT sensors in the vehicles. That way the investors have fully transparent insight into what the fleet is doing and how much revenue it's generating.
Rent BMW i3 from 45 Euros per day!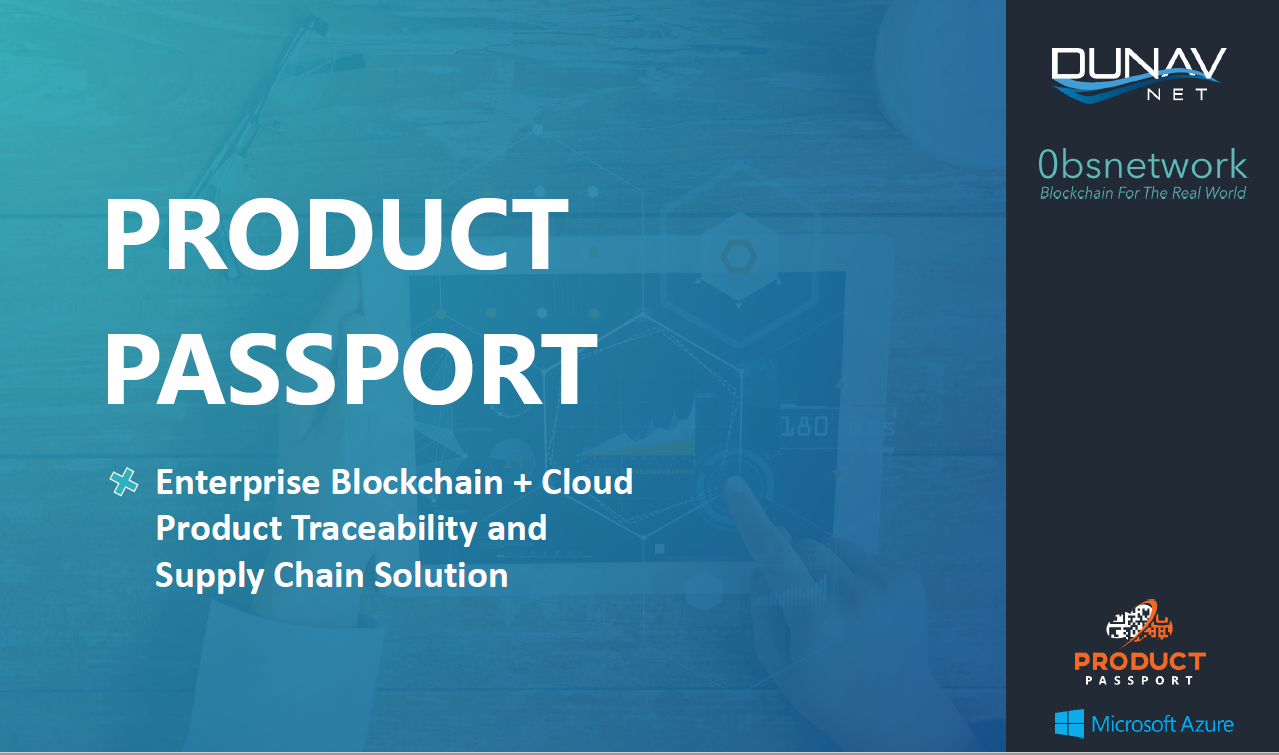 Product Passport
Product passport is a hybrid blockchain + cloud product traceability platform, with an accompanying consumer app.
The goal is to uniquely identify each and every product, track it from the source to the consumer's hands and prevent forgery.  From organic wine, food and cosmetics, jewelry, designer clothing, etc.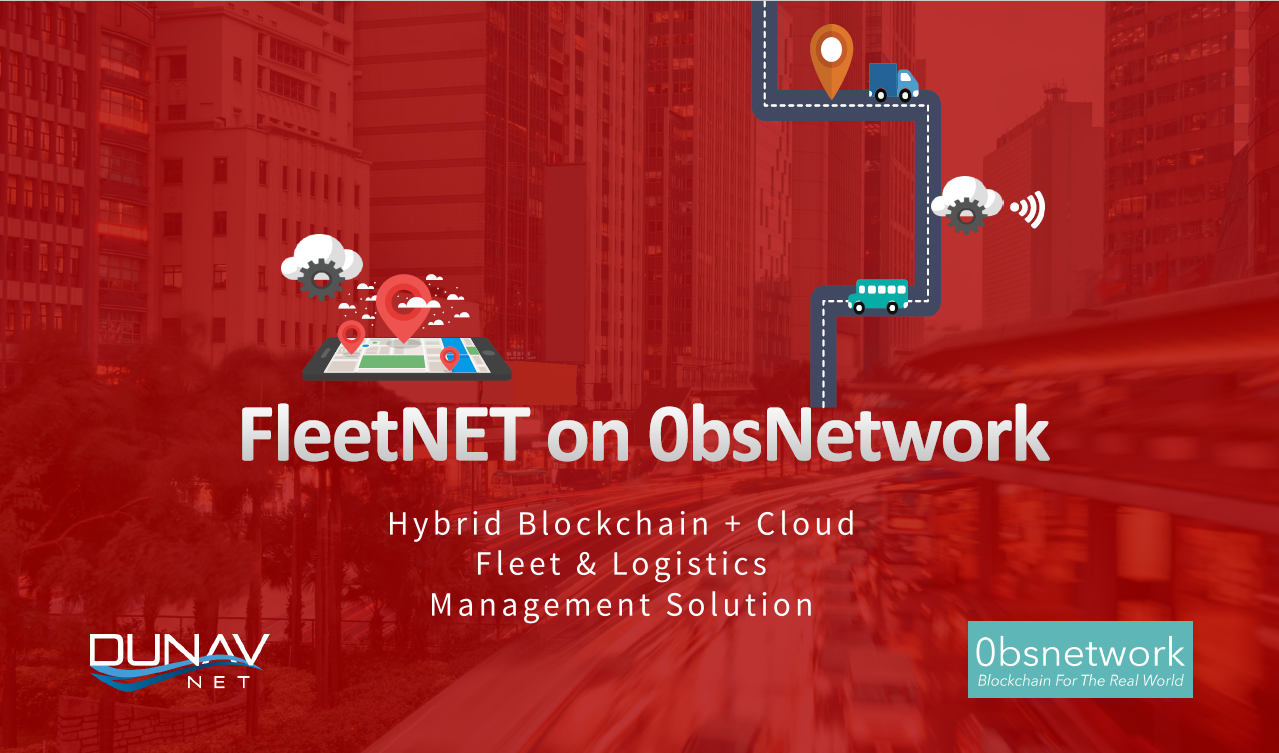 Fleet Management & Logistics
Track your vehicles and shipments. Automate logistics management and payments. Establish closer relationships with your suppliers, customers, service providers and insurers, based on trust provided by the 0bsnetwork blockchain platform.
Reduce paperwork, increase efficiency and customer satisfaction.