The Developer Workshop and Hackathon, hosted by 0bsnetwork in cooperation with the Austrian Federal Railways at the ÖBB Open Innovation Factory, as a part of the ANON Blockchain Summit Austria, will allow developers to learn blockchain development, see how quick, easy, and scalable 0bsnetwork really is, win some cool prizes and maybe even score a job.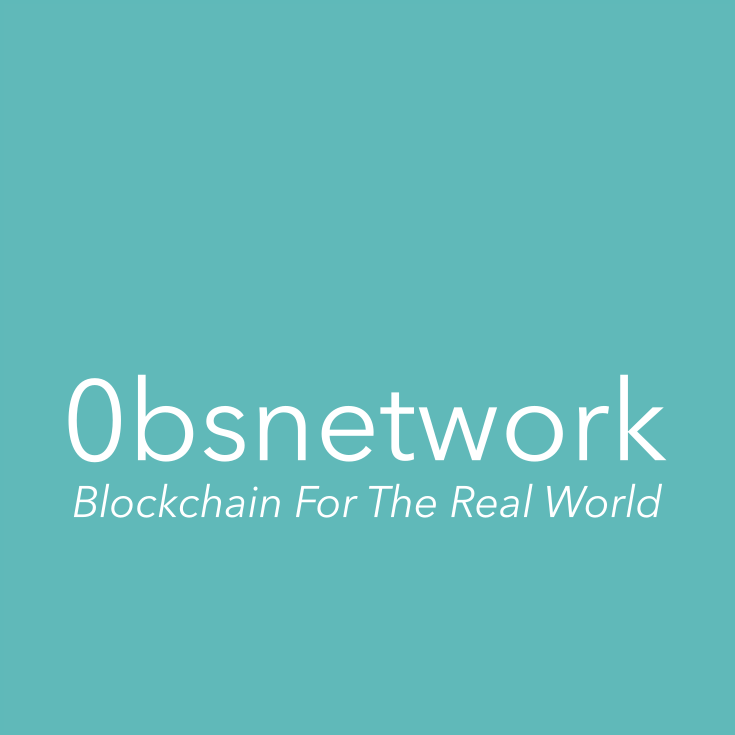 Second Hackathon on 0bsnetwork
After the very successful first hackathon, co-organized with Blockchain Austria and Industry Meets Makers in September 2018, where three teams with no previous experience with blockchain managed to develop demo applications in just 5 hours from scratch, we're really excited to announce our next hackathon.
Under the umbrella of the ANON Blockchain Summit Austria and the Vienna Blockchain Week, 0bsnetwork is organizing a workshop and hackathon with a focus on Blockchain in Mobility.
This two day event takes place in cooperation with the Austria Federal Railways (ÖBB), who will host us at their Open Innovation Factory, providing space, refreshments and an application development challenge.
The Workshop & Hackathon will be lead by the 0bsnetwork Head of Development, James Hitchcock, and run for two days: April 1-2, 2019. 
The winners of the Hackathon will get to present their application on stage to the big crowd of the Blockchain Summit Austria, and also get some 0bsnetwork ZBS Coins as a prize from 0bsnetwork team. ZBS Coins will enable you to run a full node on 0bsnetwork, participate in securing the network, processing transactions and get a share of all the transaction fees generated on the platform.
There's also a chance that one or more participants will be offered a job.
For All Developers, Even Without Previous Experience with Blockchain
If you are a mid to senior level developer experienced with JavaScript, Python, Java or C#, you already have 99% of the skills necessary to develop fully functional applications on the 0bsnetwork blockchain platform! Even as a junior developer, with at least a year (or two) of experience, we think you'll be able to develop your first blockchain based application over these two days.
That's why we're calling this Workshop + Hackathon: we are happy to show you how to work with the 0bsnetwork platform, and not just give you a challenge and wait for you to complete it 🙂
It is a widely held misconception that to do anything on a blockchain, one needs to develop smart contracts. On some previous-generation platforms, such as Ethereum, that is actually true, but not on 0bsnetwork! Natively built-in token creation and management, data transactions and our decentralized exchange make it possible to develop powerful business applications without any smart contract development at all. That significantly reduces the time, effort and cost necessary to get your business on the blockchain. And makes your applications significantly more secure, as the space for errors and bugs which could easily cost you many headaches is dramatically reduced.
On the other hand, if you absolutely need the full power of scripts and wish to develop autonomous applications or organizations, 0bsnetwork supports Smart Accounts, Smart Assets and Smart Contracts. And having in mind that it's many times faster than Ethereum, the only limiting factor is your imagination.
To find out more about the 0bsnetwork platform, visit www.0bsnetwork.com and docs.0bsnetwork.com
ÖBB Challenge for The Hackathon
New technologies like IoT are enabling new possibilities in the mobility and transport sector. Thousands of different devices on freight wagons, trucks, buses, rental cars etc. are generating massive amounts of data. Normalizing is necessary and a high level of security must be ensured, so that recipients can rely on the information. How can blockchain technology be used to enable secure and reliable information for all participants, even if they do not know or trust each other?
Blockchain in Mobility – Main Topic
Paradigm shifts in mobility are all the rage these days. And mobility as a term has so many meanings. All caused by the fact that our past (and current) habits are not environmentally nor socially sustainable.
There are some obvious candidates for transformation using blockchain-based or hybrid solutions:
mobility in the city: electric scooters, vehicle sharing, multi-modal transport, V2X (vehicle to vehicle, vehicle to infrastructure) communication, etc.
decentralized payments,
energy in the service of mobility, vehicles as electricity storage and grid balancing providers,
self-driving vehicles, …
And then there are topics less visible, but definitely with significant impact on our daily lives:
goods transport: multi-modal globe-crossing supply of raw materials for industry and finished products, delivery drones, online shopping package routing, ..
logistics systems (documentation, payments, tracking…)
ticketing
etc., etc., etc. 🙂
All of these and many more are welcome areas for exploration and transformation during our workshop & hackathon. We have some ideas, ÖBB has also posted a challenge of their own, but you should feel free and encouraged to bring your own ideas and use the resources we're making available to you to push your idea several steps closer to realization.
Other Topics?
Maybe mobility is not your favorite topic? We can handle that! If you have an amazing idea for real life application of blockchain in a different sector, feel free to apply for attendance anyway. If we don't fill up all the slots with mobility-focused developers, we'll be happy to invite you to join. Please keep in mind though that we will prioritize mobility applications for this particular event.
How To Register?
Please register for free here, and we will confirm your slot in a day or two, but by March 30th at the latest. We are looking forward to seeing you at the ÖBB Open Innovation Factory, Laxenburger Strasse 2, 1100 Vienna.
Learn to develop blockchain-based applications on one of the most advanced blockchain platforms in the world
Rely on the skills you already posses (JavaScript, Java, Python, C#…) and get up and running quickly, no need to learn convoluted new programming languages
Get to know the teams of 0bsnetwork and ÖBB, as well as your fellow developers participating in the event
Show your creativity, develop the most amazing demo application
Win cool prizes
Run a node on the 0bsnetwork main net, secure the network, process transactions, get a share of transaction fees
Present your solution to the big audience of the Blockchain Summit Austria
Maybe get a job
Eat, drink, celebrate